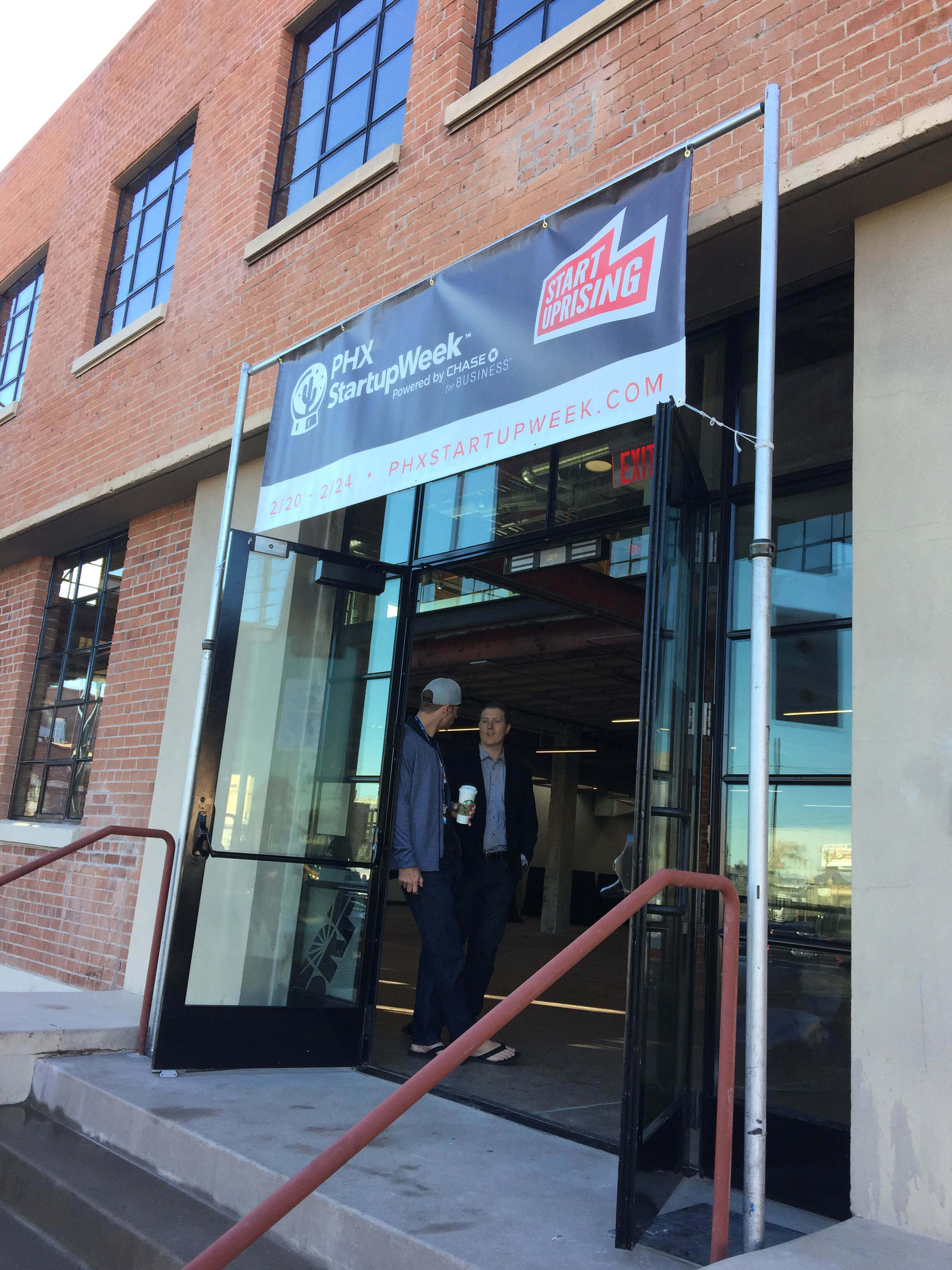 I had a great time speaking at (get the slides here) and attending Phoenix Startup Week (PSW). As always I learned a lot. This is the first of several articles I will share with you on what I found insightful. Here are a few of my favorite quotes from PSW:
"You live every day, not just once. You only die once. What do you want to do on your journey?" – Olenka Cullinan of Rising Tycoons
"A career grows out of who we are. Who we are doesn't grow out of a career." – Marianne Williamson
"Don't worry about people stealing your idea, 99% of people won't even do their own stuff." – Kolby Kolibas
Having lived in both Phoenix and Silicon Valley, I have been impressed with the growth of the startup scene in Phoenix. Kent Dicks provided some great stats on why Phoenix is rising in the startup ranks.
84% less expensive than San Francisco
69% of ASU and UofA grads stay in Arizona
5th largest city
#4 in tech jobs
#9 happiest city
#1 in Entrepreneurial activity
75% of starts are self or angel funded
20+ in startup capital
33 accelerators
42 coworking spaces
$595M of VC in 11-13
If you want a great list of software companies rising out of the startup scene checkout: http://greghead.com/gregslist-arizona-software-companies/
Tim Crown, founder of Insight (a local Phoenix Company), gave a great talk and some gold nuggets of advice.
No business he started was success where he thought it would be. You figure it out as you go.
Culture is huge. You need metrics that align strategy to actions. People want to be on the success train.
When interviewing, he acknowledged that the relationship was temporary, and asked what help them further their career.
Three boxes: keep, start and stop
Until next time, cheers!
Gratefully,
Guy
Inspire * Be Inspired * Create Amazing Experiences 
Buy the Potential book now.
Learn more about Karmas.
Book Guy to speak at your next event
When you need The Guy: @theguybieber [email protected]